We are in need of a new box truck.
Our Mission
At The Fellowship Cup, we believe that all people are created in
the image of God. The Fellowship Cup is a vital resource for
families in our community. We provide food, clothing, and shelter
to the under-served of Henry County.
The Problem
This truck is essential for our food
bank operations and enables us to
pick up donations for The Quarter
Maybe More Store, our thrift store
that supports the ministry and
operations of The Fellowship Cup.
Over $300,000 (60%) of our funding
comes from proceeds from The
Quarter Maybe More Store.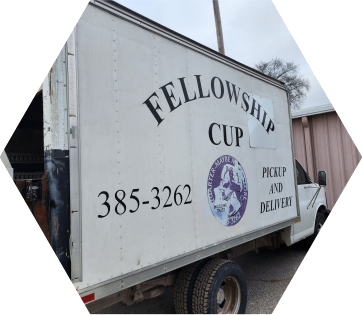 The condition of our current box truck limits our ability to server our community.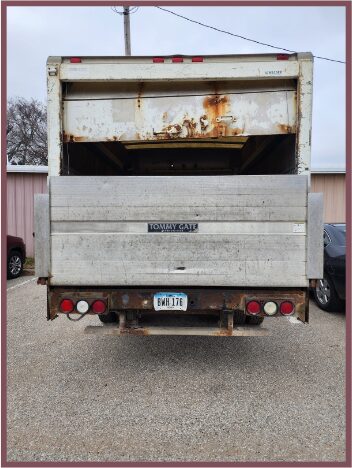 We would be able to load
the truck at night for a
morning delivery and be
able to keep the load secure
and dry. We would also
know that the truck would
start every morning when
we need to use it."

LISA DIENER
We Need Your Help
A new truck with the lift will cost $65,000. Your donation
will make a significant impact on our ability to serve the
community and "offer a little help along the way."
Donations can be made by clicking here
or checks can be mailed to:
The Fellowship Cup
203 N. Jefferson St.
Mt. Pleasant, IA 52641
Please write "box truck" on the memo line.

If you have any questions, please contact the Executive
Director, Ken Brown at (319) 385-3242 or
[email protected].
Thank you for your support!